TRAINFORTRADE's Port Management Programme
The UNCTAD TRAINFORTRADE Port Management Programme supports port communities in developing countries in delivering more efficient and competitive port management in the future. In order to increase trade flows and foster economic development, the programme creates port networks bringing together public, private and international entities. The aim is to share knowledge and expertise between port operators and strengthen talent management and human resources development in port communities.
TrainForTrade's Port Management Programme Core features are

Worldwide
Networks of
port entities

Public-Private

Sustainable training
& capacity building
programme

Talent management
scheme & Value-added
solutions in
port communities

Robust methodology
for digital knowledge
(LCMS)

"Modern Port
Management"
high end course
TRAINFORTRADE's Port Management Programme
Topics covered by the 8 modules
International trade and transport
Organisation of a port system
Functioning of a port system
Future challenges to ports
Methods and tools of port management
Economic and commercial management
Administrative and legal management
Technical management and human resources development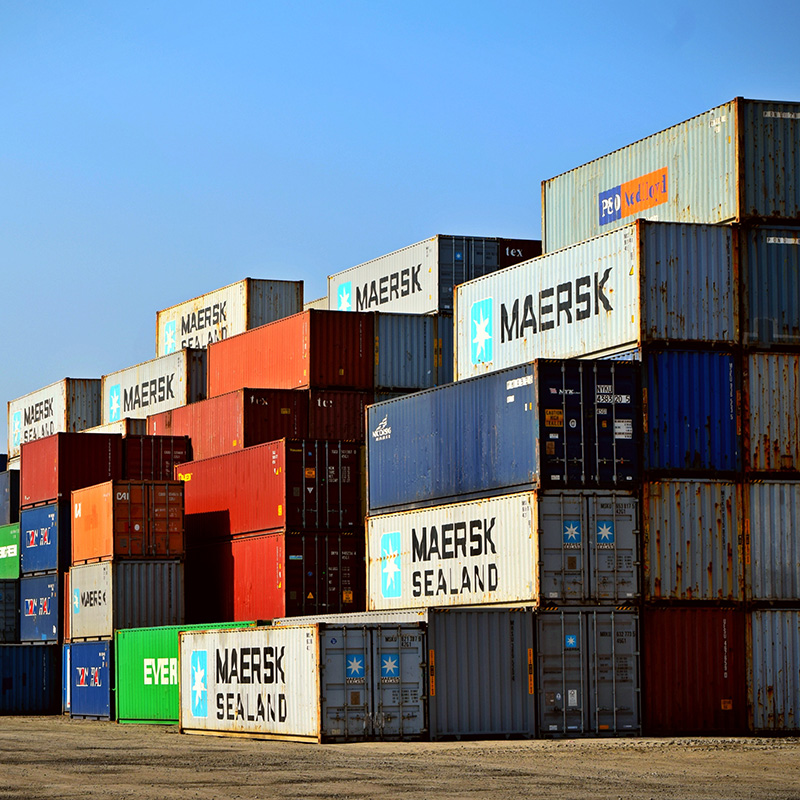 Local delivery creating sustainability and ownership
The Port Management Programme operates through four language-based networks (English, French, Portuguese and Spanish) in Africa, Asia, Europe, Latin America and the Caribbean. Training in the beneficiary ports is delivered by certified local instructors from the port community, supported by experts from UNCTAD and ports associated with the program. Senior managers from the participating ports are trained to serve as local instructors in order to ensure the programme sustainability and local ownerships. European port partners include the ports of:
Gijon, Las Palmas and Valencia (Spain)
Marseille Fos and Nantes Saint-Nazaire (France)
Belfast (Northern Ireland, United Kingdom)
Port of Cork and the Port of Dublin (Ireland)
Leixões and Sines (Portugal)
Hebel Mwasenga (Tanzania Ports Authority)

"TRAINFORTRADE programme is putting ports around the world in one village where information becomes power and tools for development and modernization of our ports."
Collaboration
North-South, South-South, and triangular regional and international cooperation on knowledge sharing enhanced in line with SDG 17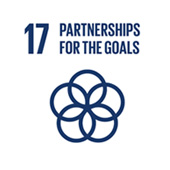 Partnerships have been developed with European ports that are sharing their knowledge and expertise through the UNCTAD Port Networks in Asian, African, Latin American and Caribbean port communities. Annual regional meetings bring together port officials from different countries, promoting sharing of experiences and expertise. South-south exchange of instructors are regularly conducted inside the Networks in order to increase instructors' exposure to different port set-up, as well as to facilitate the transfer of knowledge and best practices.
PORT MANAGEMENT PROGRAMME COVERAGE 60 COUNTRIES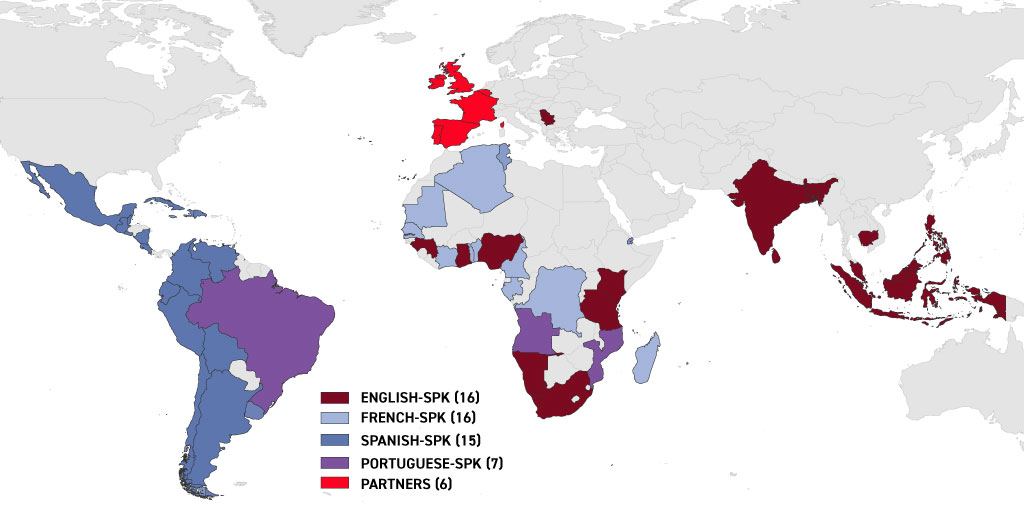 English speaking network
French speaking network
Spanish speaking network
Portuguese speaking network
Partners
Bangladesh Cambodia
Ghana
India
Indonesia
Jamaica
Kenya
Malaysia
Maldives Namibia
Nigeria
Philippines
Serbia
South Africa
Sri Lanka
United Republic of Tanzania
Algeria
Benin
Cameroon Comoros
Congo
Côte d'Ivoire Djibouti
Gabon
Guinea
Haiti
Madagascar
Mauritania
Seychelles
Senegal
Togo
Tunisia
Argentina
Bolivia (Plurinational State of)
Chile
Colombia
Costa Rica
Cuba
Dominican Republic
Ecuador
El Salvador
Guatemala
Mexico
Nicaragua
Peru
Uruguay
Venezuela (Bolivarian Republic of)
Angola
Brazil
Cape Verde
East Timor
Guinea Bissau Mozambique
Sao Tome & Principe
Belgium
France
Ireland
Portugal
Spain
United Kingdom (NI)
Members of the Port Management Programme over the years
Best Practice in Development Cooperation
The 2008-2010 pilot phase for the English-speaking Port Management Programme, was positively evaluated by the stakeholders and by Irish Aid (the programme's main donor). Irish's Aid's Review Team concluded that "the partnership between Irish Aid, Dublin Port Company, UNCTAD and the participating ports is an example of best practice in development cooperation".
The Irish government has been supporting the PMP since 2007 renewing it's commitment every year based on performance report and results-based management in-line with UN best practices for technical cooperation.
"Irish Aid is pleased to have supported the English-speaking network of the Port Management Programme since its launch in 2007. We have seen first-hand the commitment of ports from across the island of Ireland who provide expert support; the port managers who have participated; and the UNCTAD personnel who run the Programme. The Programme remains a strategic and relevant response to the challenges and growing trade opportunities of developing countries."

Quote from Irish Aid: Mary Barrett (Assistant Principal, Multilateral Section, Irish Aid, Department of Foreign Affairs and Trade, 2018)
CONTRIBUTION SCHEME
Based on the principles of cost sharing and in order to ensure the sustainability of the network, each active member country of the TRAINFORTRADE Port Management Programme will allocate the financial resources necessary to cover the implementation and execution of national activities. Apart from the membership fee (USD25,000 per year / per country), each port community, member of the network will commit to allocate a sufficient level of resources to ensure the normal execution of the activities, such as logistics, transport, communication, trainers' participation and missions.
TESTIMONIALS
PMP Philippines 2015 Testimonials
English-speaking Network Testimonials
WOMEN IN PORTS
1.Captain Fara Dewi Kartikasari from PT. Pelabuhan Indonesia II (March 2021)
Meet Captain Fara Dewi Kartikasari from PT. Pelabuhan Indonesia II (Persero), one of our port community members.
"Being a #woman does not prevent me from working, and Indonesia Port Corporation is there for me and supports our contributions to our country", said Capt. Kartikasari from 'Bima One the tug boat she was navigating in this video.
As we continue to celebrate #InternationalWomensWeek, we urge you to seek out and celebrate women's achievements. Collectively, we can all help create an inclusive world.
2.Ms. Nur Amalina Mohamed from Johor Port, Malaysia (March 2021)
As we celebrate International Women's Day in 2021, we urge you to #ChooseToChallenge gender discrimination and bias
"I am so in love with this work! For those ladies who aspire to work in the field that is not so common for women my advice is – be yourself! Think big and don't listen to people who tell you that it can't be done. If I can skillfully handle this crane, why can't you? Women are both beautiful and hardworking."
This is Ms. Nur Amalina Mohamed from Malaysia and she works at Johor Port, one of our port community members Ms. Mohamed is certified to handle 6 different equipment: Terminal Tractors, Forklift, Empty Container Handler, Container Reach Stacker, Rubber Tyre Gantry and Quay Crane "Happy #InternationalWomensDay to all the incredible women. Unleash your potential as nothing can stop you to dominate the world.", said Ms. Mohamed. We at United Nations Conference on Trade and Development TrainForTrade couldn't agree more .
3.Sofía Gómez Máñez (Civil Engineer) Head of the Waterways Department of Puerto Buenos Aires, Argantina
"In this month that commemorates the struggle of women for equal rights, I would like to invite and encourage more women to work in the maritime-port world. For more than ten years she has worked as a civil engineer in technical documentation and inspection of port works (such as dredging or conditioning; construction of walls, geophysical studies, etc. – among others). Yes, more than once I returned to the office after a visit to a construction site, with mud up to my knees, with my hair ruffled by the winds, but with the satisfaction that I am doing a job that I love. "My wish is that all women can live peacefully and with the freedom to do what each one is passionate about."
https://www.argentina.gob.ar/noticias/puerto-buenos-aires-constituyo-su-primera-comision-de-politicas-de-genero
https://www.argentina.gob.ar/noticias/dia-internacional-de-la-mujer-2021
Related Documents
Port Management Programme Brochure/Flyer
---
Mandate (Dublin Declaration)
Related Publications