Port Management Conference in Valencia, Spain 25-26 October 2023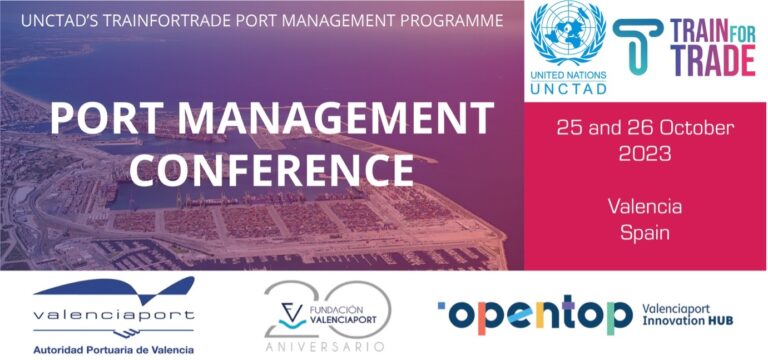 The objectives of this Port Management Conference are to build back better by:
Assessing the latest trends of the Port Performance Scorecard and statistics of the three TrainForTrade language-based networks.
Official launch Port Management Series – Volume 11 – on Port Performance Indicators
Discussing the challenges and trends in maritime, port and logistic industry
Addressing challenges of open innovation
Discussing the role of start-ups in innovation
Discussing the role of ports in innovation
Kindly note that the 1st edition of the World Port Entrepreneurship Congress is part of the Valencia Digital Summit.
The Port Management Scorecard Conference will be held on Wednesday October 25 at the Edificio del Reloj, Valencia, Spain https://goo.gl/maps/RLsH2Mpq1y2bvJCu9.
The World Port Entrepreunershop Congress will be held on Thursday October 26 at the City of Arts and Sciences, Valencia, Spain https://goo.gl/maps/h5CKPZHfw3ki9nGj7.