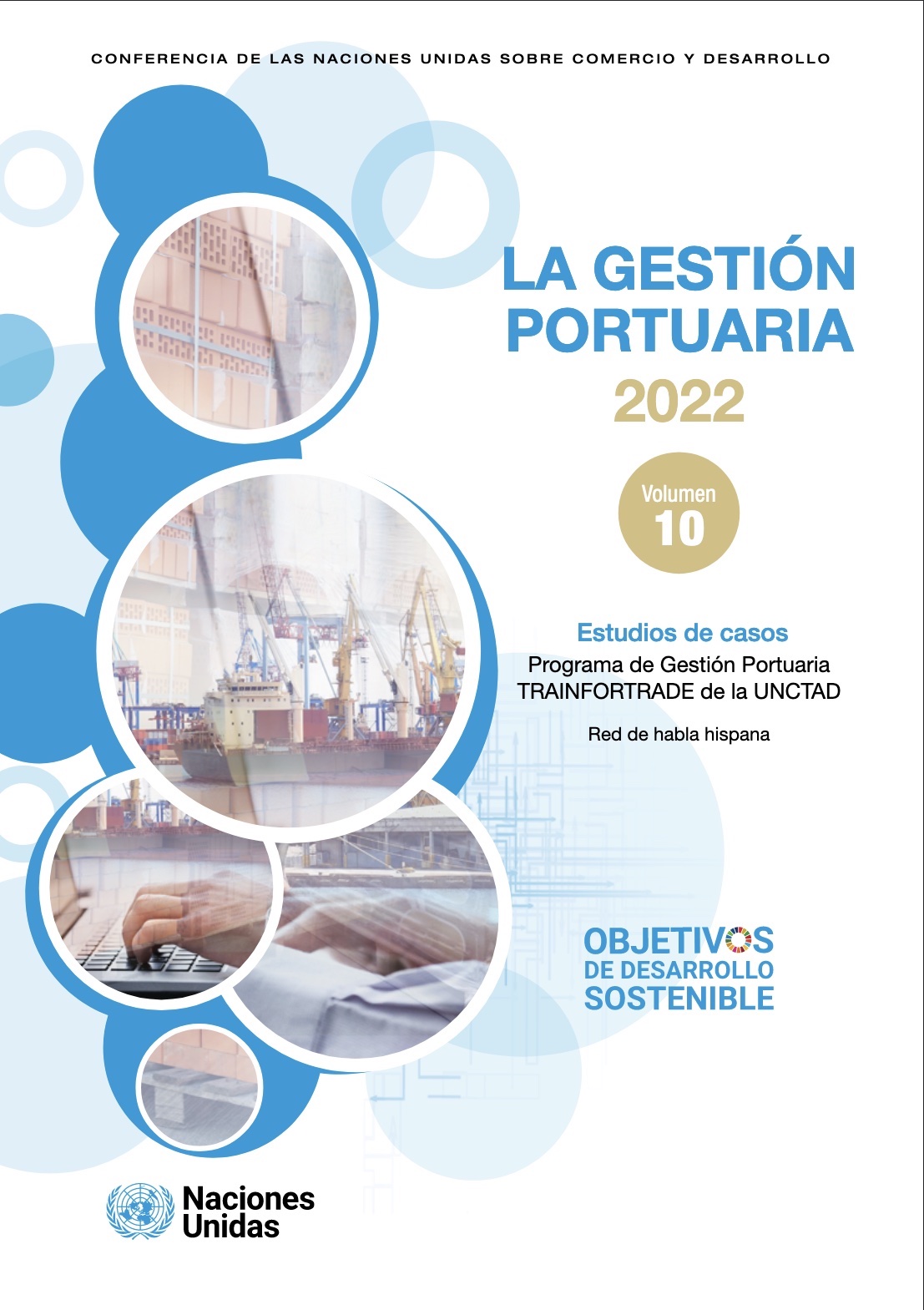 UNCTAD Port Management Series – Volume 10 – Case studies (UNCTAD/DTL/KDB/2022/1 only in Spanish)
The Port Management Series is published in English, French, and Spanish on a three-yearly cycle. This volume 10 presents 16 dissertations which have been judged to be the best from the recent cycles of the Port Management Programme in the Spanish-speaking Network. The participants involved come from ports in Argentina, Bolivia, Peru, and the Dominican Republic.
The dissertation process is a professional tool encompassing research, report writing and presentation through which the author demonstrates her or his insights on important issues or real world challenges of their organization. The output is focused on a real business case for the port and as such, is a valuable resource and a significant contribution to their employer organizations.