Workshop in Las Palmas trains the trainers on Modern Port Management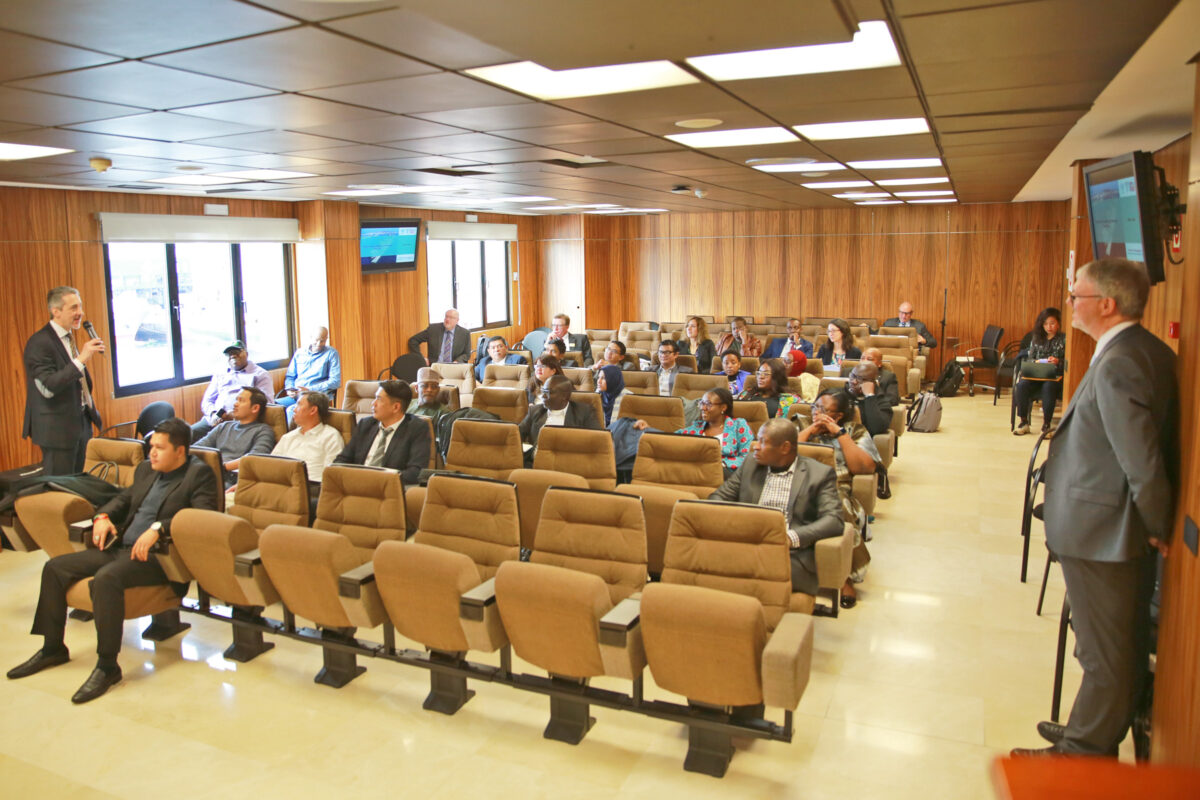 A face-to-face workshop of training of trainers on Modern Port Management is taking place in Las Palmas de Gran Canaria, Spain. 34 participants represent the ports of TRAINFORTRADE's English-speaking network.
The first part of this training was a mandatory distance learning session between December 2022–January 2023.
– Improving port operations means improving world trade and, at the end of the chain, improving people's lives, said Mr. Luis Ibarra, President of the Port Authority of Las Palmas, in his opening speech.
He reminded that the Port of Las Palmas celebrates its 140th anniversary this year. It is the main link between West Africa and Europe, working regularly with over 30 African countries and more than 70 ports.
– During the turbulent times ports are more and more in the forefront of international trade, said Mr. Jan Hoffmann, Head of Trade Logistics Branch of UNCTAD in his speech.
He sees a bright future for many international ports that are increasing their business and income. He highlighted that the development of the ports should always happen by following and implementing the UN Sustainable Goals.
During the workshop in Las Palmas, participants will contribute to the deliveries of the content of the modules along-side with the experts from the port partners and UNCTAD. Two group exercises will be conducted to stimulate knowledge sharing between the participants.
The workshop will include a Port Endeavor game session, as well as a technical visit of the Port of Las Palmas.
The two main objectives of this training are:
To train senior and executive managers from the port communities with the knowledge and skills to deliver the "Modern Port Management" course of UNCTAD's Port Management Programme.
To develop a framework for the replication of the training in the port communities of the beneficiary countries.
On the last day of the workshop, we will organise a coordination meeting of the Port management Programme. It will give members of the UNCTAD English-speaking Network the opportunity to exchange good practices and lessons learned and fine-tune the existing action plans.