Training on port resilience made a difference in port communities
TrainForTrade's special course on Building Port Resilience Against Pandemics (BPR) has remarkably impacted port communities. A recent survey shows that in 91% of participants' port communities, the BPR course had an impact on ports' action against the COVID-19 pandemic.
Ports have been very active in implementing UNCTAD's policy recommendations for port communities during the pandemic. These eight recommendations were listed in UNCTAD Policy Brief Emerging strategies for ports during the pandemic (Policy Brief 93, February 2022).
The most popular activities have been:
– Business continuity plans
– Communication strategy
– Education and support for the well-being of staff
– Provision of vaccination and testing facilities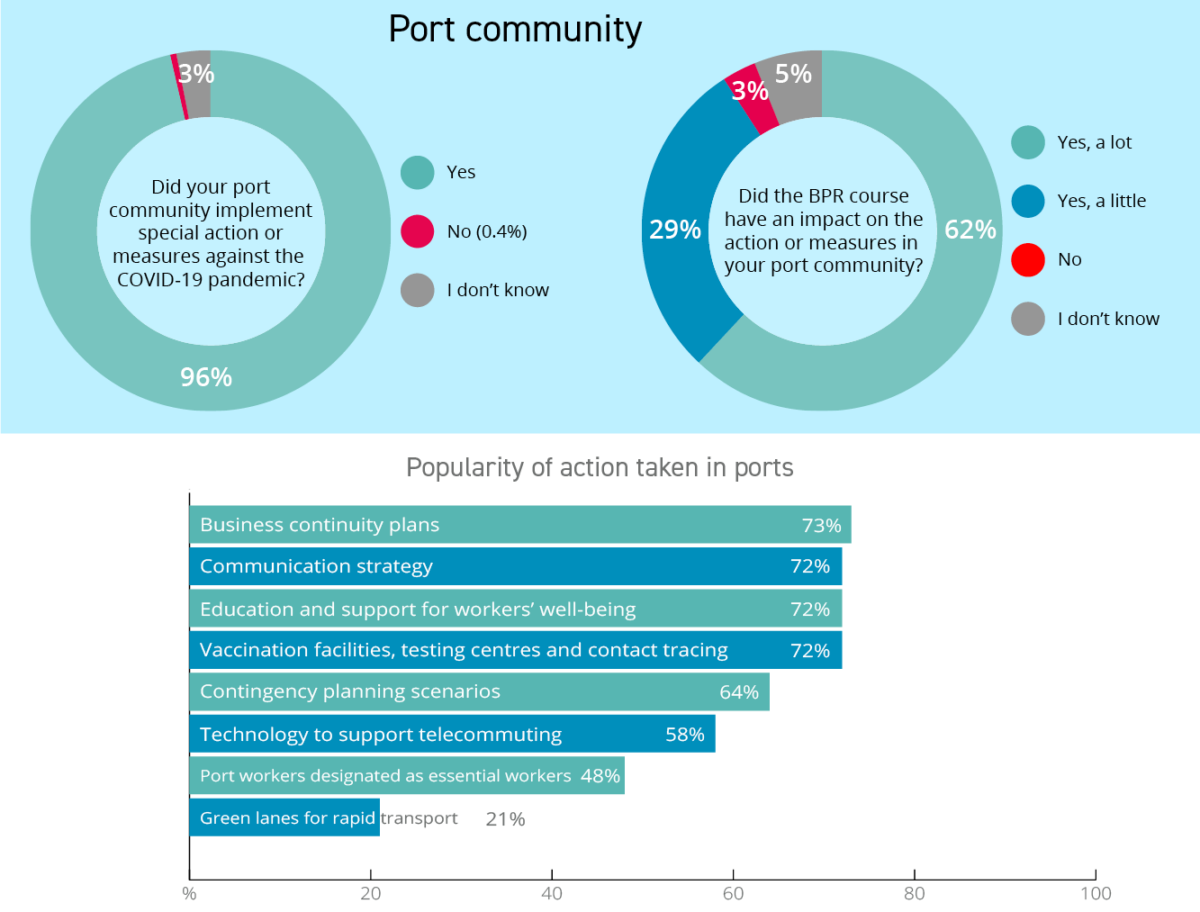 The BPR course has been very important also on participants' personal level. Almost all participants (99%) thought that the BPR course has impacted their actions or behaviour in their working places during the pandemic.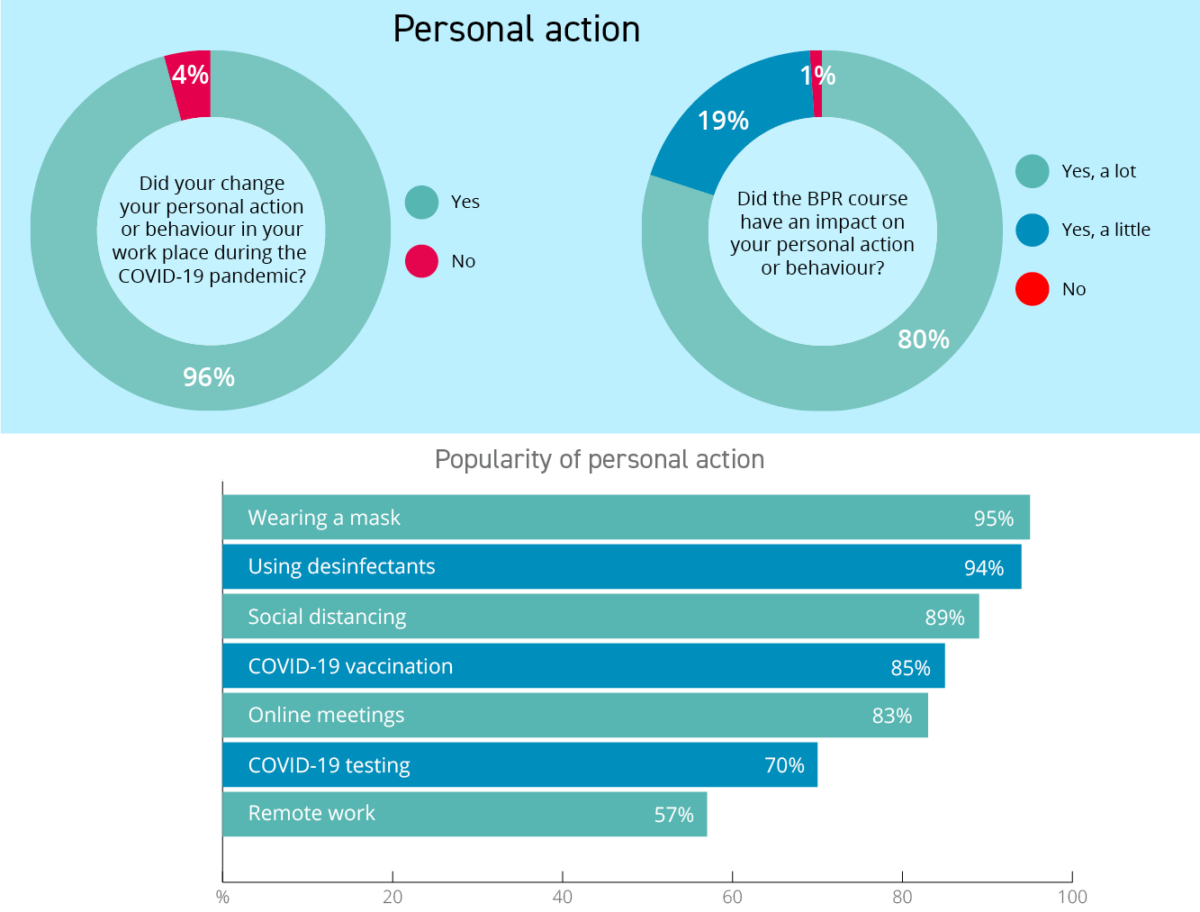 The survey was targeted at participants of the BPR courses in 2021 and 2022 in English, French and Spanish. We received in total 249 answers.
TrainForTrade launched the first BPR course in March 2021. Since then 4573 port professionals from 163 countries or regions have participated in four training sessions in English, French and Spanish. 37% of the participants have been women. The satisfaction rate of the BPR training has been extremely high: 94%.