Training of Trainers & Coordination Meeting – May 2016 Dublin, Ireland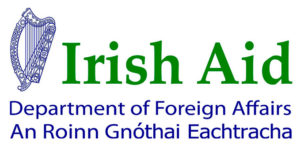 The Training of Trainers Workshop and International Coordination Meeting 2016 of the UNCTAD TrainForTrade Port Management Programme English-speaking network was held from 24 May – 3 June 2016 in Dublin, Republic of Ireland. The workshop was co-organized by the Dublin Port Company, with the support of Port of Cork Company, Belfast Harbour Commissioners, and Shannon Foynes Port Company.
32 senior managers from the member ports of the English-speaking network of the Programme (Indonesia, Ghana, Nigeria, and the Philippines), former port network members (Malaysia and Maldives), as well as prospective new members (Bangladesh, Cambodia, India and Kenya) successfully completed the workshop on the contents and delivery of modules 1 – 4 of the course on Modern Port Management and received the UNCTAD Port Management Programme Certificate.  The participants also took part in a technical visit of the Port of Dublin.
The English-speaking network of the Port Management Programme benefits from the kind support of Irish Aid.
The comprehensive report of the Training of Trainers (ToT) Workshop can be viewed here: