The President of Ireland meets PMP Workshop Participants
21 June 2018 (Dublin, Ireland)
On 21 June, the President of Ireland, Mr. Michael D. Higgins received the participants of the UNCTAD TRAINFORTRADE Port Management Programme Training of Trainers (ToT) Workshop at his official residence at Áras an Uachtaráin. Present during the courtesy call were port representatives from the English-speaking Network: Ghana, Indonesia, Malaysia, Nigeria, the Philippines and Serbia. Also joining the group were representatives from UNCTAD, Dublin Port Company, former senator, Mr. Pat Magner, TD, as well as Mr. Kevin O'Driscoll.
President Higgins delivered a welcome message wherein he reiterated his support for the work of the UNCTAD TRAINFORTRADE Port Management Programme, citing its important role to international trade.
The President also commended the contributions of IrishAid and Dublin Port Company to the programme. The president then joined the group for an afternoon tea. A tour of the official residence followed.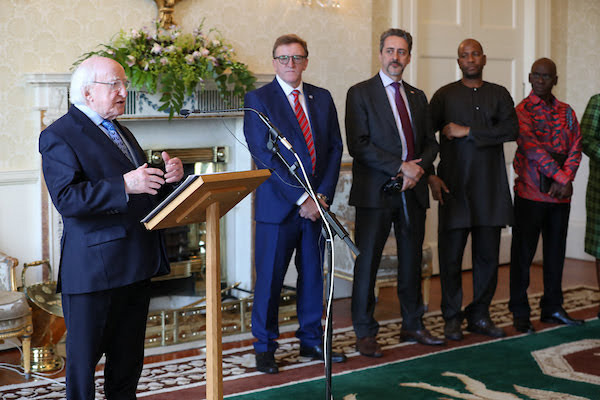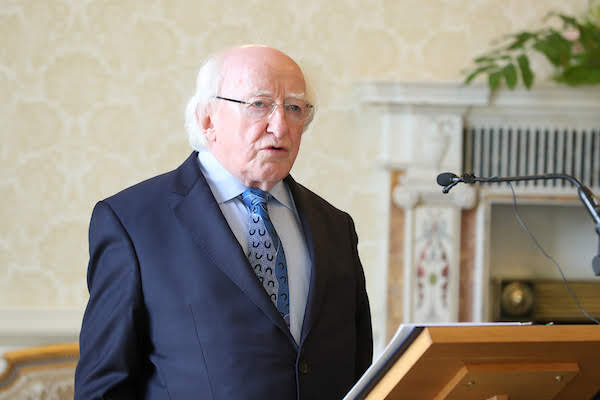 "As an island nation, almost uniquely depending on international trade, we in Ireland know and value the importance of our ports, and all who work there. The UNCTAD TRAINFORTRADE programme is vitally important in achieving the 2030 Agenda for Sustainable Development and the Paris Climate and I am so very proud that our ports here in Ireland and Irish Aid, have been participating with the English-speaking network. "  President of Ireland, Mr. Michael D. Higgins