Port Management Week started with discussions on port performance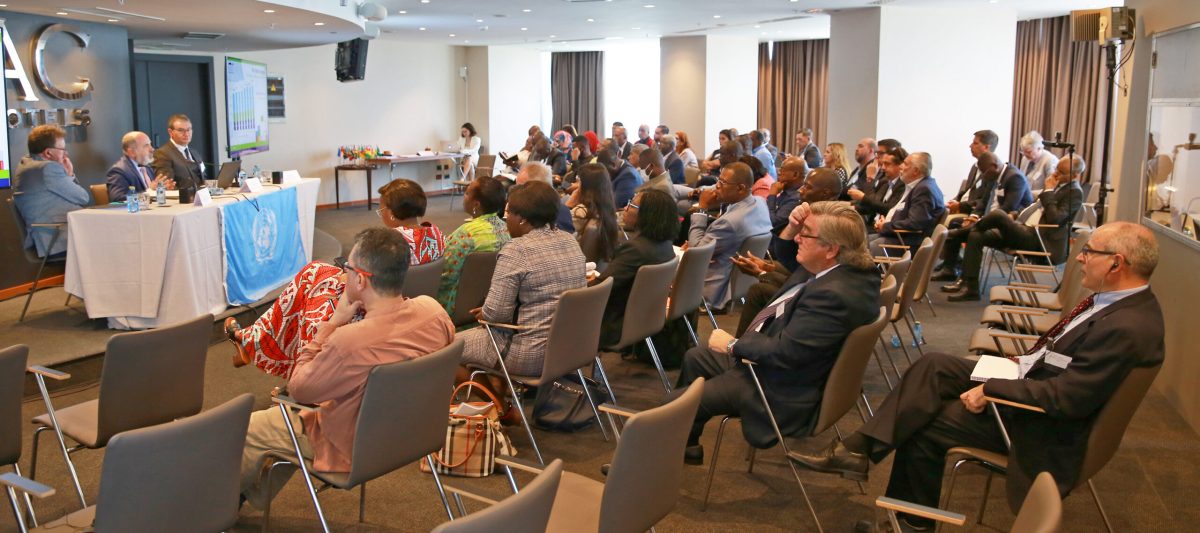 TRAINFORTRADE's Port Management Week in Las Palmas has gathered 90 port professionals to discuss and share knowledge. The week started on Tuesday with a brainstorming workshop on digital port management. After the opening ceremony on the afternoon participants had a change to visit the Port of Las Palmas, which is the second biggest port in oil volume in Spain. In 2021 it also handled about one million containers.
On Wednesday the event continued with presentations on Port Performance Scorecard. Mark Assaf, Chief of the Human Resources Developmen Section/TFT in UNCTAD, reminded various callenges when collecting data through the PPS platform: how to collect comparative data from different ports and countries, how to collect the data regularly, how to interpret and use the results?
Mr. Juan Manuel Diez Oreas, Director of Strategic Planning and Innovation of Valencia Port Authority, reminded the importance of Key Performance Indicators. For his port indicators are used for reporting, controlling and benchmarking. Mr. Diez Oreas said that PPS is a fair tool to measure port performance from ports to ports. He saw it as valuable tool for benchmarking.
Mr. Hector Miole, Assistant Director of Philippines Port Authority (PPA), noted that PPS is important tool in the design of good public-private partnership. Without data and statistics it is difficult to develop standards and get investments to the port.
Mr. Miole recognized that TRAINFORTRADE's port management training accumulates a long history to port improvement worldwide. He announced in his presentation that the PPA will continue its partnership with UNCTAD for the next ten years.