New record of participations for TRAINFORTRADE events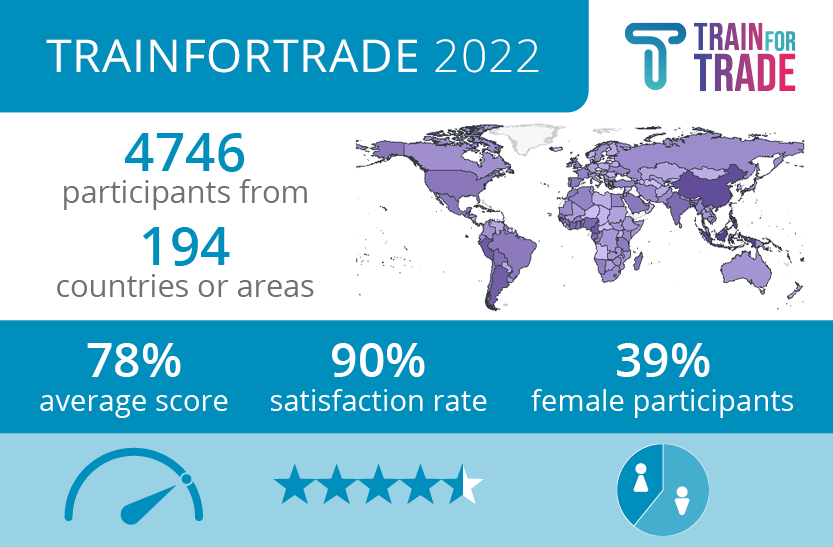 In total 4746 participants from 194 countries or areas attended TRAINFORTRADE's 46 training events in 2022.
Most popular training was the special course on Building Port Resilience Against Pandemics with 1553 participants from 112 countries or areas. This online course was organized in English, French and Spanish.
Also two other online courses collected more than 1000 participants: Statistics of International Trade in Services (SITS) with 1233 participants from 157 countries or areas and International Merchandise Trade Statistics (IMTS) with 1128 participants from 163 countries or areas. Both courses were organized in English and French.
The biggest face-to-face event last year was the Port Management Week in May in Las Palmas de Gran Canaria. 93 port professionals representing 41 institutions from 23 countries attended this conference which was conducted in English, French and Spanish.
TRAINFORTRADE reached nine new countries or areas in 2022:
American Samoa
Bonaire, Sint Eustatius and Saba
Taiwan Province of China
Faroe Islands
French Polynesia
Liechtenstein
Sao Tome and Principe
Tokelau
Turkmenistan