Global Supply Chain Forum 2024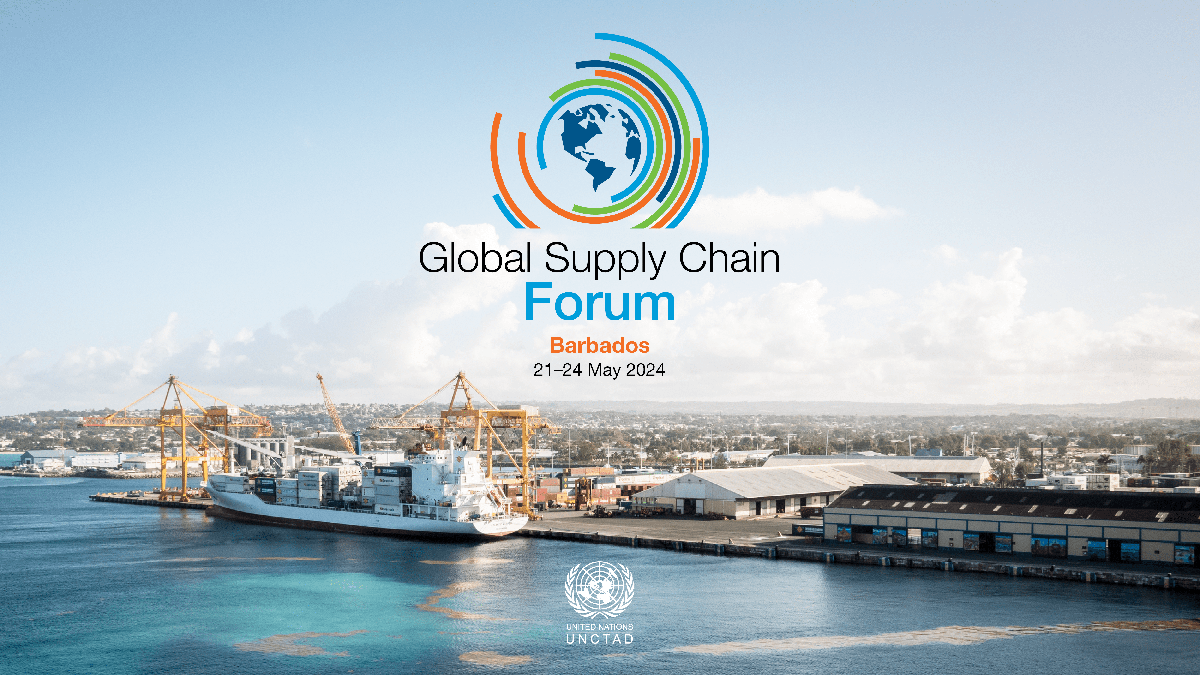 21 – 24 May 2024
Bridgetown, Barbados
Transport, logistics and trade facilitation for trade-driven development

The United Nations Conference on Trade and Development (UNCTAD) and the Government of Barbados will organize the first Global Supply Chain Forum in Barbados from 21 to 24 May 2024.
The high-level forum responds to the need to tackle ongoing and future supply chain challenges, covering issues such as financing, sustainable and resilient transport and logistics, trade facilitation, transport connectivity, digitalization, food security, transport costs, climate change adaptation and mitigation, and helping developing countries to prepare for the energy transition in international transport.
The event is the result of the call by The Honourable Mia Amor Mottley, Prime Minister of Barbados, during the 15th UNCTAD Ministerial Conference (UNCTAD15), as well as the 2022 Bridgetown Covenant. It also responds to the Bridgetown Initiative on Urgent and Decisive Action Required for an Unprecedented Combination of Crises.
The forum will be an in-person four-day event, with selected sessions streamed on-online.
Interested partners and stakeholders from the public and private sectors are invited to express their interest in participating in, sponsoring or contributing to the event.