Delivery of Module 8 of the Port Management Programme in Nigeria
[vc_row][vc_column][vc_column_text]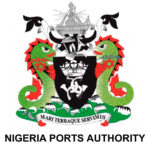 From 21 – 25 November, 20 middle managers from the port communities of Nigerian Ports Authority (NPA) who are enrolled in the UNCTAD TrainForTrade Port Management Programme are participating in the final  module of the Modern Port Management Course in Abuja, Nigeria.
The module is being delivered by Aylwin Zabula, Associate Information Systems Officer, and a port expert from Valenciaport, together with NPA senior managers who have been certified by TrainForTrade as local trainers. This strategy promotes South-South cooperation, as well as networking and exchange of best practices among member ports of the programme.

The final module of the course examines the capital and human resources of a commercial port, with a focus on how these are interlinked and work hand-in-hand to produce the services that port users expect.
A primary assessment of the case studies developed by the participants will also be conducted. This exercise is in preparation of the final dissertations of the participants in December. Those who have completed the 8 modules of the Modern Port Management course and successfully pass their dissertations will earn UNCTAD's Modern Port Management Certificate.[/vc_column_text][vc_empty_space][vc_column_text]Contacts:
Mark Assaf         Aylwin Zabula[/vc_column_text][/vc_column][/vc_row][vc_row][vc_column][/vc_column][/vc_row]