Coaching workshop Manila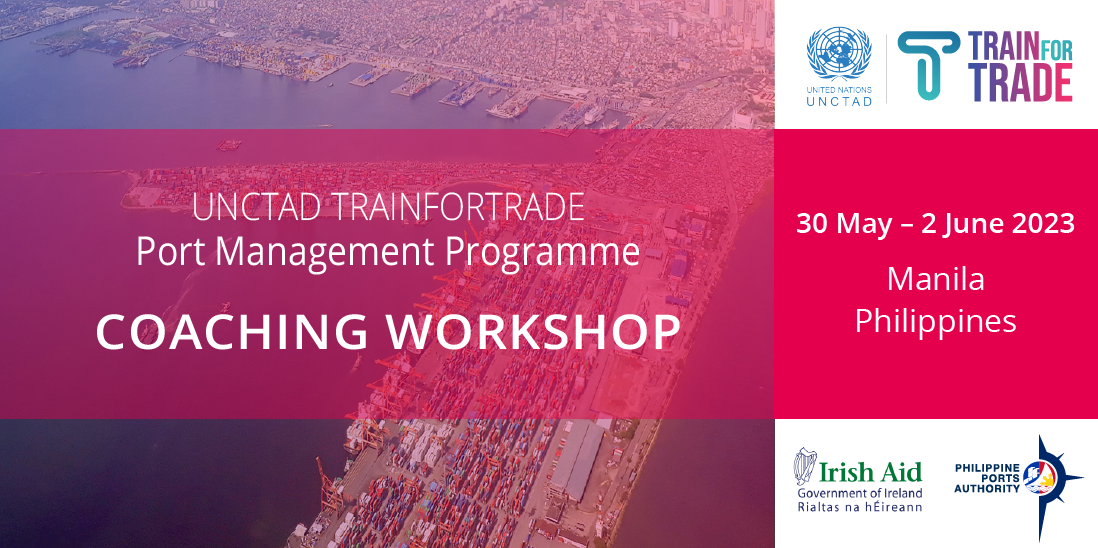 In the framework of the English-speaking network of the TRAINFORTRADE Port Management Programme, a high level Coaching workshop will be held in Manila, Philippines and hosted by Philippines Port Autority. Ms Amelie Cournoyer and Mr Mark Assaf from UNCTAD will traine 20 senior port managers from Philippines Port Autority during this high level event. The aim of this course is to enable senior port managers to become a confident and effective trainer using the validated training material on Port Certificate provided by TRAINFORTRADE.
Participants must receive the approval of their relevant authority and must register themselves via the online platform (passcode: co.Manila.23). Selected participants will be informed at the completion of the selection process.