TFT PORT MANAGEMENT PROGRAMME
TrainForTrade's Port Management Programme
The UNCTAD TrainForTrade Port Management Programme supports port communities in developing countries in delivering more efficient and competitive port management in the future. In order to increase trade flows and foster economic development, the programme creates port networks bringing together public, private and international entities. The aim is to share knowledge and expertise between port operators and strengthen talent management and human resources development in port communities.
WHY ARE PORTS IMPORTANT FOR DEVELOPMENT?
In many developing countries, ports play a key role in connecting them to international trade. Furthermore, 80 per cent of international trade is channelled through ports. Hence, the way the maritime sector is organized has a profound impact on trade volume and transport costs, and therefore is largely affecting a country's and businesses' competitiveness. To stay competitive is vital to sustain and create jobs, which again affects people's well-being directly. The trade and maritime transport sector is subject to constant regulatory changes and port officials must be able to grasp the growing complexities of port management.
The Port Management Programme core features are:
Worldwide Networks of port entities
Public-Private-Partnership model
Sustainable training
Capacity building programme
Talent management scheme
Value-added solutions in port communities
Robust methodology for digital knowledge (LCMS)
Modern Port Management high end course
Port Performance measurements
The Modern Port Management course consists of 240 hours of instruction over a two-year period. Participants must successfully complete eight modules and defend a final dissertation in order to obtain the UNCTAD Certificate. The course content is adapted to local contexts, and the final dissertation identifies challenges within the participants' respective ports and proposes concrete management solutions.
Port Management PROGRAMME
Topics covered by the 8 modules
International trade and transport
Organisation of a port system
Functioning of a port system
Future challenges to ports
Methods and tools of port management
Economic and commercial management
Administrative and legal management
Technical management and human resources development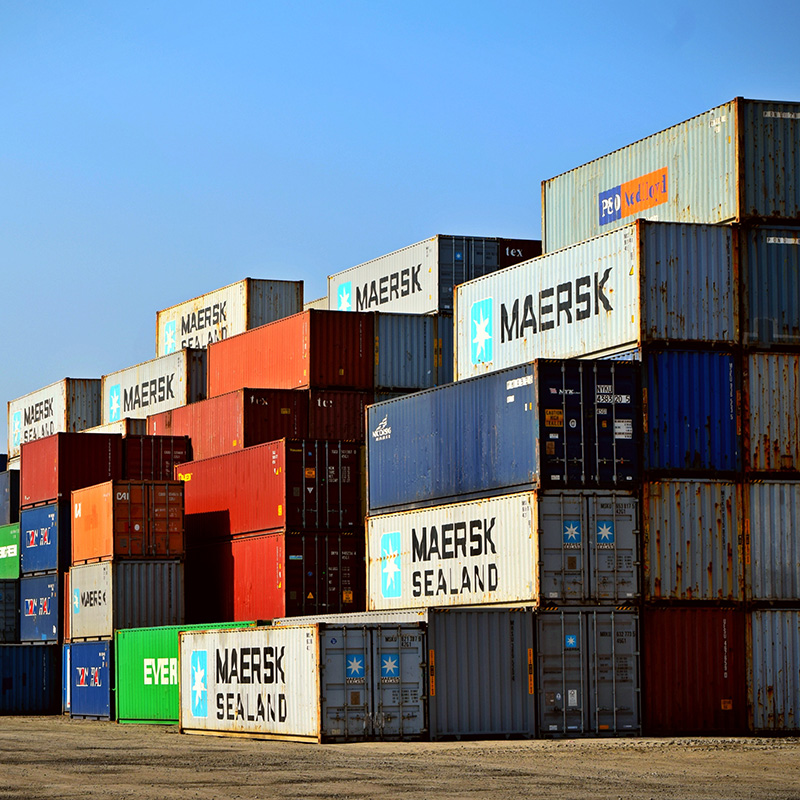 Local delivery creating sustainability and ownership
The Port Management Programme operates through four language-based networks (English, French, Portuguese and Spanish) in Africa, Asia, Europe, Latin America and the Caribbean. Training in the beneficiary ports is delivered by certified local instructors from the port community, supported by experts from UNCTAD and ports associated with the program. Senior managers from the participating ports are trained to serve as local instructors in order to ensure the programme sustainability and local ownerships. European port partners include the ports of:
Gijon and Valencia (Spain)
Marseille and Nantes Saint-Nazaire (France)
Belfast (Northern Ireland, United Kingdom)
Port of Cork and the Port of Dublin (Ireland)
Leixões and Sines (Portugal)
[dt_highlight color="" text_color="" bg_color=""]
"TrainForTrade programme is putting ports around the world in one village where information becomes power and tools for development and modernization of our ports."
Hebel Mwasenga (Tanzania Ports Authority)
[/dt_highlight]
North-South, South-South, and triangular regional and international cooperation on knowledge sharing enhanced in line with SDG 17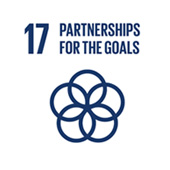 Partnerships have been developed with European ports that are sharing their knowledge and expertise through the UNCTAD Port Networks in Asian, African, Latin American and Caribbean port communities. Annual regional meetings bring together port officials from different countries, promoting sharing of experiences and expertise. South-south exchange of instructors are regularly conducted inside the Networks in order to increase instructors' exposure to different port set-up, as well as to facilitate the transfer of knowledge and best practices.
PORT MANAGEMENT PROGRAMME COVERAGE
60 COUNTRIES
Best Practice in Development Cooperation
The 2008-2010 pilot phase for the English-speaking Port Management Programme, was positively evaluated by the stakeholders and by Irish Aid (the programme's main donor). Irish's Aid's Review Team concluded that "the partnership between Irish Aid, Dublin Port Company, UNCTAD and the participating ports is an example of best practice in development cooperation".
The Irish government has been supporting the PMP since 2007 renewing it's commitment every year based on performance report and results-based management in-line with UN best practices for technical cooperation.
[dt_highlight color="" text_color="" bg_color=""]
"Irish Aid is pleased to have supported the English-speaking network of the Port Management Programme since its launch in 2007. We have seen first-hand the commitment of ports from across the island of Ireland who provide expert support; the port managers who have participated; and the UNCTAD personnel who run the Programme. The Programme remains a strategic and relevant response to the challenges and growing trade opportunities of developing countries."
Quote from Irish Aid: Mary Barrett (Assistant Principal, Multilateral Section, Irish Aid, Department of Foreign Affairs and Trade, 2018)
[/dt_highlight]
Based on the principles of cost sharing and in order to ensure the sustainability of the network, each active member country of the TrainForTrade Port Management Programme will allocate the financial resources necessary to cover the implementation and execution of national activities. Apart from the membership fee (USD25,000 per year / per country), each port community, member of the network will commit to allocate a sufficient level of resources to ensure the normal execution of the activities, such as logistics, transport, communication, trainers' participation and missions.
PMP Philippines 2015 Testimonials
English-speaking Network Testimonials
Related Documents
Port Management Programme Brochure:
Mandate:
[ult_buttons btn_title="PORT PERFORMANCE NEWSLETTER" btn_link="url:https%3A%2F%2Ftftcal.unctad.org%2Ftft_documents%2Fpublications%2Fport-performance-newsletter%2F|title:Port%20Performance%20Newsletter||" btn_align="ubtn-right" btn_bg_color="" btn_hover="ubtn-left-bg" btn_bg_color_hover="rgba(0,0,0,0.2)" btn_title_color_hover="#ffffff" icon_size="32″ btn_icon_pos="ubtn-sep-icon-at-left" btn_border_style="solid" btn_color_border="#000000″ btn_color_border_hover="#a0a0a0″ btn_border_size="1″ btn_radius="0″ btn_font_size="desktop:14px;" btn_line_height="desktop:14px;" el_class="gotham-btn" css_adv_btn=".vc_custom_1568887204860{margin-top: 30px !important;margin-bottom: 30px !important;}"]
[ult_buttons btn_title="PORT MANAGEMENT SERIES" btn_link="url:https%3A%2F%2Ftftcal.unctad.org%2Ftft_documents%2Fpublications%2Fport-management-series%2F|title:Port%20Management%20Series|target:%20_blank|" btn_bg_color="" btn_hover="ubtn-left-bg" btn_bg_color_hover="rgba(0,0,0,0.2)" btn_title_color_hover="#ffffff" icon_size="32″ btn_icon_pos="ubtn-sep-icon-at-left" btn_border_style="solid" btn_color_border="#000000″ btn_color_border_hover="#a0a0a0″ btn_border_size="1″ btn_radius="0″ btn_font_size="desktop:14px;" btn_line_height="desktop:14px;" el_class="gotham-btn" css_adv_btn=".vc_custom_1568887167944{margin-top: 30px !important;margin-bottom: 30px !important;}"]
[dt_testimonials_carousel dis_posts_total="" content_layout="layout_3″ content_alignment="center" content_bg="n" show_avatar="n" slides_on_wide_desk="1″ slides_on_desk="1″ slides_on_lapt="1″ slides_on_h_tabs="1″ post_title_bottom_margin="0px" post_content="show_content" content_bottom_margin="0px" arrow_bg_width="36x" arrow_border_width="0px" arrows_bg_show="n" arrow_icon_border_hover="n" arrows_bg_hover_show="n" r_arrow_icon_paddings="0px 0px 0px 0px" r_arrow_v_offset="0px" l_arrow_icon_paddings="0px 0px 0px 0px" l_arrow_v_offset="0px" category="71″]