L'évaluation est une phase importante du programme TrainForTrade. Cette activité est menée pendant et après la mise en oeuvre des activités, afin de s'assurer de la bonne mise en pratique des compétences acquises.
Une évaluation finale est réalisée à la fin de chaque projet d'assistance technique. Une équipe interne à la CNUCED, ou externe, établit l'efficacité, la pertinence, l'impact et la pérennité des activités réalisées dans le cycle du projet.
Par ailleurs, le programme TrainForTrade recueille et analyse des indicateurs de réussite et de satisfaction pour toutes ses activités, selon les principes de la gestion axée sur les résultats. Les indicateurs sont basés sur la performance (tests) et évaluations ex-post qui permettent l'analyse à travers le temps, d'aires géographiques, et types d'activité.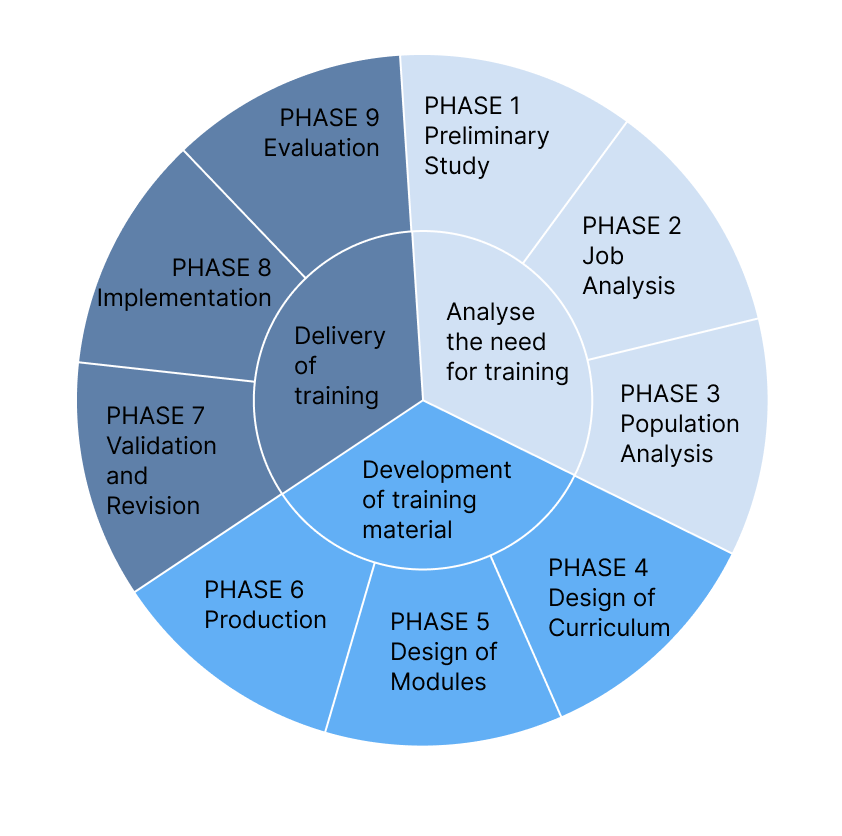 Documents
2015: Final Evaluation Report
The TrainForTrade Project in West Africa was launched in 2012 and will run until 2015. The overall goal of the project is to Accelerate progress in West-African countries (Benin, Burkina Faso, the Gambia, Ghana, Guinea, Mali, Senegal and Togo) towards the achievement of internationally agreed development goals, particularly MDG 8, through trade-related training and capacity building.
Conclusion of the report:
Relevance and Efficiency are high.
Effectiveness is good in comparison with means, scope and duration of the project.
It is too early to assess long term Impact and Sustainability but immediate outcomes are very promising.
Completion rate: 93.85%
2011: UNCTAD's E-Commerce and Law Reform Project
The objective of the E-Commerce and Law Reform Project is to support decision-makers and lawmakers of beneficiary countries in mastering the complexities of the legal aspects of ICT, and in preparing harmonized legal and regulatory frameworks that facilitate the conduct of domestic and international trade and the development of e-government services.
Since 2006, the contribution from the Government of Finland has made it possible for Cambodia, the Lao People's Democratic Republic and the East African Community Member States to fully benefit from the services delivered by the Project.
The mix of legal advice and training, backed by awareness-raising and institutional capacity-building, builds the confidence and commitment of the Project partners to achieve compliance with international ICT standards as part of their efforts towards graduation from LDC status. Ownership by the Project's partners, especially where there is knowledge of the legal issues at stake in ICT for development, is instrumental in keeping up the momentum for cyber law reform.
2007 : Excecutive Summary Cambodia & Lao PDR
Une évaluation indépendante du projet TrainForTrade de quatre ans pour le Laos et le Cambodge financé par la France, a fait l'éloge des résultats obtenus, de la pertinence et de l'impact de la formation sur le développement de ces pays (CNUCED: RAS/0T/2CK Ministère français des affaires étrangères FSP 2002-95). Le rapport d'évaluation suggère que la CNUCED envisage l'extension de l'approche TrainForTrade à d'autres pays en voie de développement, dans le cadre de programmes d'assistance technique nationaux ou régionaux.
2004: Evaluation
Développement des capacités de formation dans les thèmes choisis de l'économie internationale: les techniques de formation à distance. Financé par le Gouvernement belge, mis en place par la CNUCED. le rapport d'évaluation préparé par Alain Caristan (consultant indépendant), Paris, novembre 2004.
2002: Evaluation Resume
Projet TrainForTrade de renforcement des capacités de formation dans le commerce internationl pour le Bénin, le Burkina Faso et le Mali (CNUCED: RAF 99/A09 Ministère des affaires étrangères FSP 99009400) – Le rapport d'évaluation préparé par Dominique Malsch (consultant) Lyon, 20 février 2003.
Extracts from evaluation reports
"The evaluation team found good examples of incorporating institutional sustainability considerations into technical cooperation, including the alumni networks under Train for Trade and the focus on organizational strengthening of national trade facilitation committees. Strong national ownership, evidenced by high counterpart contributions, increases the likelihood of sustainability."
TrainForTrade Port Management Programme

« This component of TrainForTrade aims to improve the efficiency and competitiveness of port management services, as well as enhance strategic decision-making and the application of modern techniques of port management. Feedback from beneficiaries, partner ports and the donor State co-funding the English language network (Ireland) was overwhelmingly positive with respect to the Programme. Examples of positive results include the following: training delivered through a combination of different advanced pedagogical tools is considered useful and practical; the concept of delivering training through mobilizing the resources of three European partner ports may serve as a model for delivering similar technical capacity-building assistance elsewhere in the United Nations system; the high level of usefulness for participating ports and their ownership is evidenced by their willingness to significantly contribute to the costs of training; and regional courses provide significant advantages with regard to travel costs for participants and are tailored to specific requests. The representatives of ports interviewed confirmed that the capacities of their staff to fulfill their functions had significantly strengthened. Beyond the formal training sessions, ports considered the opportunity of sharing experiences within and between different networks as an important benefit, and alumni networks were a key value added, with the potential for further leveraging for better visibility and ownership. "
Sources:
TD/B/WP/287 – External evaluation of UNCTAD subprogram 4: Technology and logistics
TD/B/WP(75)/CRP.2 – Supporting materials
TD/B/WP(75)/CRP.1 – Management response to the external evaluation of UNCTAD subprogram 4: Technology and logistics