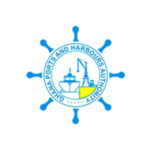 TrainForTrade, in cooperation with Ghana Ports and Harbours Authority (GPHA) local organising committee, will deliver Module 5, Cycle 5 of the Modern Port Management Course from 24 – 28 February 2020 in Takoradi.
22 middle managers (including 5 women) from the port communities of Ghana who are enrolled in the UNCTAD TrainForTrade Port Management Programme will participate in the course.
The module will be delivered by a port expert from Nigerian Ports Authority (NPA) and senior managers from GPHA who have been certified by TrainForTrade as local trainers.
The fifth of the eight training modules examines the methods and tools of management, which enables a port to allocate resources, measure performance, and specify timeline for delivery. The participants will learn about strategic planning, port statistics and digital port management